Michigan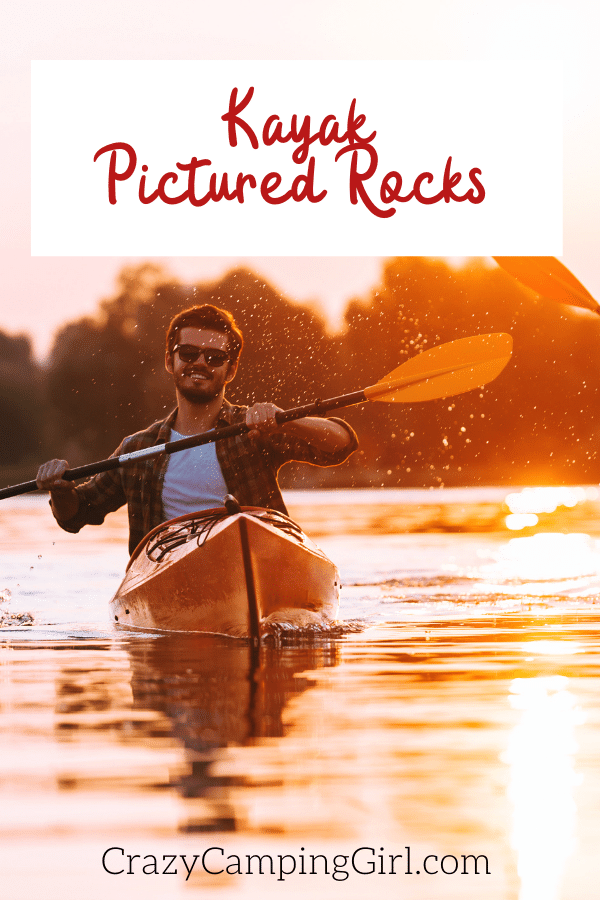 All You Need to Know to Kayak Pictured Rocks
We may earn money or products from the companies mentioned in this post.
Pictured Rocks National Lakeshore is one of the most popular national parks for kayaking in the United States. Most of the rock formations, waterfalls, and sandstone cliffs are best seen from the water. If you're a fan of outdoor sports and want to experience nature up close then a kayaking trip might be the best choice for you.
Should you see Pictured Rocks National Lakeshore by kayak?
While you cannot rent a kayak at Pictured Rocks there are plenty of tour packages to choose from. If you have your own kayak you can explore Lake Superior without a tour, however, make sure you have the appropriate gear and experience. The weather in this area can change quickly and can make kayaking dangerous.
All You Need to Know About Kayaking at Pictured Rocks
When can you kayak at Pictured Rocks?
Guided kayak tours at Pictured Rocks National lakeshore usually run from May 15th to late September. During this time the weather tends to be warm with favorable conditions for kayaking. Even still the weather at Lake Superior can be unpredictable with sudden unexpected changes.
Only go kayaking by yourself if you are highly experienced. Beginners should book a guided tour to ensure their own safety. Always check the weather report before you go out on Lake Superior and bring appropriate gear.
In general, it tends to be colder in May and early June so if you're planning a kayaking tour during this time make sure to dress warm. It usually gets windier in August and September which means tours are frequently cancelled due to the weather. Tour companies claim that the best time of the year for kayaking is from June 15th to August 20th when you'll be most likely to have good weather.
You can still participate in a guided kayaking tour even when it rains as long as there is no thunderstorm. Wind and high waves are far more dangerous to kayakers.
Kayaking outside of the main season (May to September) is usually not recommended. Always check the website of the National Weather Service before planning a kayaking excursion.
What's the best time of day to kayak Pictured Rocks?
Kayak tours are available at different times of the day usually starting at around 9:00 am until 3:00 pm. The mornings tend to be quieter with fewer boats and other kayakers on the water. It is also usually a bit colder at this time of day so keep that in mind when selecting a kayaking tour to see Pictured Rocks.
The afternoon is very popular for tours as the sun stands at an angle that highlights the cliffs and makes them especially beautiful. This is the better tour option if you plan to take lots of pictures. That being said, the afternoons usually have more flies which can be annoying. There will also be more boats on Lake Superior which can make the experience less relaxing.
Can you rent a kayak at Pictured Rocks?
In the past, some tour companies offered kayak rentals without a guided tour. However, due to the dangers of Lake Superior and the many instances of kayakers having to be rescued by either boat or helicopter, this is no longer possible. As mentioned before Lake Superior can be incredibly dangerous even when the weather is seemingly calm.
You can still rent kayaks at Grand Island although you need to stay within a certain area and never more than 100 feet from the shore.
If you want to see Pictured Rocks by kayak you either need to bring your own kayak or join a guided tour.
<<This part was a bit tricky to research, the majority of the sources I could find state that kayak rental is no longer possible but I did find some other pages that indicated otherwise. The NPS website claims it is not possible so that's what I decided to follow>>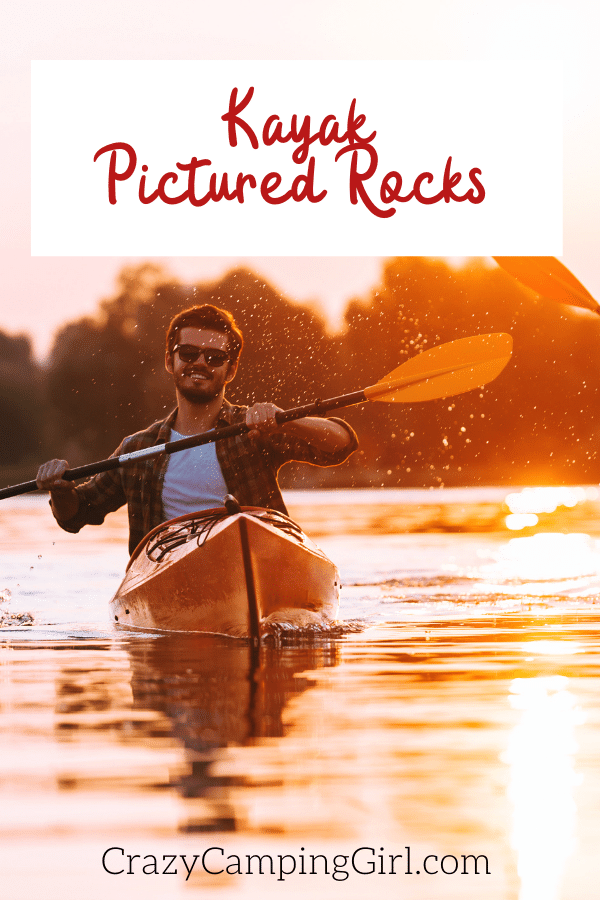 Kayak tours you can join at Pictured Rocks
There is a good selection of kayaking tour companies at Pictured Rocks. Some of the most popular are Paddling Michigan, Paddle Pictured Rocks, or Pictured Rocks Kayak. All of them offer similar services so it is up to your personal preference which one you choose. Tours usually range from 2-8 hours and start at around 110$ per person.
Some companies like Paddle Pictured Rocks offer tours where kayakers are accompanied by a boat which can be a great option for beginners who are unsure whether they are up for the challenge. All of the tour options provide professional kayaks and gear as well as trained guides. You will receive a short training session before you start your tour. In most cases, you will be seeing Pictured Rocks in a tandem kayak with a partner. If you are traveling alone you will be assigned one.
Kayak tours depart from Munising or Miners Beach and take you along the coast of Lake Superior to see the most beautiful parts of Pictured Rocks.
Do I need a guide to Kayak at Pictured Rocks?
If you are an experienced kayaker you can bring your own kayak and explore Lake Superior that way. Always make sure you have the appropriate gear like a wetsuit, weather radio, and personal floatation device. Check the National Park Service Website for more details. Only take a sea kayak out on Lake Superior. Do not attempt to see Pictured Rocks in a recreational kayak or canoe.
If you do not have your own kayak or if you are not experienced in kayaking it is highly recommended to join a guided kayak tour to see Pictured Rocks. The professional guides will be able to tell you interesting things about the area and help you truly appreciate its beauty. With the help of a guide, you can explore Lake Superior safely and discover hidden spots that you wouldn't find by yourself.
Places To Stay Nearby
Other posts you may like: