Safety
How to Keep Bears Away From Your Campsite
We may earn money or products from the companies mentioned in this post.
Summer's almost here, and with that comes camping opportunities galore. But always remember that you're sharing the forest with wildlife like bears. While we love and admire these majestic creatures, we want them to be nowhere near us when we are out in the wild. How to Keep Bears Away From Your Campsite is more important than you might think, and black bears are more dangerous than grizzlies. We learned an awful lot about bears when we had the chance to interview Jeff "the bear man" Watson.
Strolling along soft dirt paths through evergreen forests in the Canadian backcountry, setting up tents near lakes abundant with life, and preparing s'mores over a crackling campfire brings to mind the many summers spent finding that perfect wilderness camping spot.
Let's face it; camping is just plain fun! It is enjoyed by tons of people over the warmer months and in a variety of ways, from roughing it in the backcountry to taking it easy in an RV. Either way, there is one element one always needs to be aware of: nature, specifically wildlife.
Be Prepared for Bears and Cougars in the Backcountry
Many parks and recreational areas in both Canada and the United States are also home to potentially dangerous animals like bears (brown, black, and grizzly) and cougars.
While it is rare that these predators will hunt you out, they may be attracted to your campsite by the smells of food. Always take precautionary steps to prevent an animal encounter.
Often it's not the animal's fault. All the animal really wants is food. It is up to people to take care not to draw these animals to it.
Keep Smells Away to Keep Bears Away
Bears, in particular, are drawn to the smells of food, be it fresh, packaged, or garbage. The Center for Wildlife Information recommends campers set all food-related items at least 100 yards away from tents and sleeping areas, and tie them up at least 10 to 15 feet off the ground.
Want to prevent intrigued and hungry animals from wandering into your tent in the middle of the night? Keep all food, beverage, and personal items such as soap and deodorant away from the tent.
The Center for Wildlife Information, which is head of the Bear Aware initiative, also suggests not sleeping in the clothes you've cooked in. Make it a rule to keep all smells away from sleepers.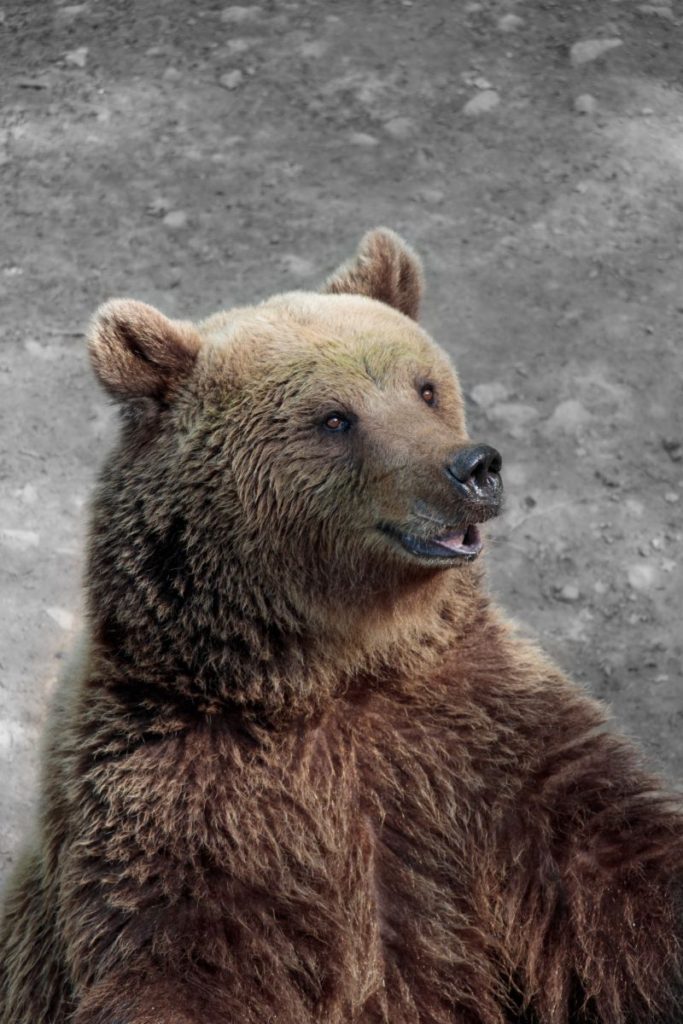 Camp Bear Smart
The main things to keep in mind when looking for the perfect area to set up your tent: pitch away from berry patches, animal and walking trails, and rushing water. Be aware of signs of animals that could be living in the area, and you can always choose a spot near a tree just in case.
When hiking around your camping area, always keep children and pets (if you must bring them) close as predators will target smaller prey. Make noise along the way so as not to surprise any bears or cougars, and pack a container of bear spray in case of a serious situation.
How to Keep Bears Away From Your Campsite is easy if you take simple precautionary steps to prevent encounters with dangerous wildlife, you are not only potentially saving yourself and your family but also the animal.
Other posts you may find useful: