Wisconsin
Complete Guide to Blue Mound State Park
We may earn money or products from the companies mentioned in this post.
If you're looking for a place to spend the day outside with family and friends, then look no further! Blue Mound State Park has everything from hiking trails, fishing lakes, campgrounds, and more. Read on for more information about what this park has to offer.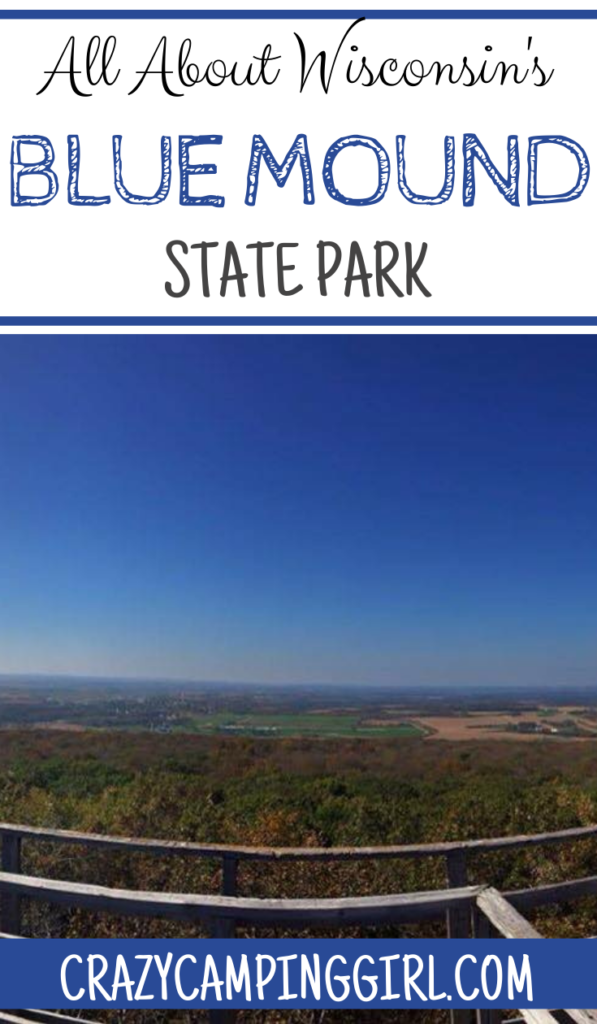 Blue Mound State Park is an amazing place to visit if you want to get away from it all. Whether you are looking for some time camping out in nature or just want a change of scenery from your regular life, Blue Mound State Park will not disappoint. There are many different things that make Blue Mound so great such as its beautiful hiking trails and lakes full of fish waiting to be caught by anyone willing to put in the effort needed.
A Complete Guide to Blue Mound State Park
Perched on one of the tallest hills in Southern Wisconsin, the Blue Mound State Park is an excellent place to get to if you're craving for a little peace and quiet. With a plethora of activities to try and some beautiful accommodations nearby, you just can't go wrong. But before you start making plans, here's a quick, go-to guide of the park, and everything else you need to know about.
A Little Glimpse
The park, which is spread across 1,153 acres, is known for its pair of observation towers that get you a stunning view of the Wisconsin River valley, the forests of the Driftless Area, the plains, and the city of Madison.
There are a lot of activities for outdoor enthusiasts to try out, and at the same time, it also appeals to those who just want to sit back and relax, thanks to the solitude it offers.
The Driftless Area of Southern Wisconsin is a region that has been largely untouched by glaciers, and it offers a unique ecosystem with bountiful wildlife.
History of Blue Mound State Park
The Blue Mound State Park was founded in the year 1959 by the Wisconsin Department of Natural Resources. It is open all throughout the year and has a lot of amenities within the campground area.
Blue Mound State Park Camping
For camping enthusiasts, the Blue Mound State Park has 77 wooded sites to offer, and there's even an accessible cabin for those with disabilities. There are both RV sites as well as tent sites available within the campground area.
If you like electricity at your site you need to know that sites 12, 13, 25, 28-39, and 61 are the only ones that have electrical hookups.
Group Camping
There is NO separate group camping location at Blue Mound, organized groups may camp and make reservations in the family campground. There is a limit of six persons per campsite. That just means you need to book early – so you can get those sites right next to each other.
There is a section of the campground that is in the hiking/biking area – just so you know that no cars are allowed at those sites.
One word of warning here – there is a serious herd of Trash Pandas at this park. Keep you food out of their reach and put away or you will be ensured to get these beyond bold visitors at night.
Blue Mound State Park Water Sports
Blue Mound is a little different as there is no lake to play on. That kind of eliminates boating and fishing. You can still swim there though…
Swimming
The Blue Mound State Park is the only state park in the whole of Wisconsin that also features a swimming pool and a splash pad. There are lockers to keep your belongings safe and a nice shower area too.
But that's not the only reason why this is one of the most popular attractions at the state park- the pool also features an ADA lift chair to help those in need of assistance.
The pool is open daily (weather permitting) from Memorial Day weekend through Labor Day weekend.
You need to know that there are no lifeguards on duty and that anyone under 16 needs to be accompanied by an adult. They are not a daycare – just a pool.
Please note that there is an additional fee to use the pool:
Daily Fees
Ages 2-17: $2
Ages 18 & older: $3
Season Pass
Ages 2-17: $30
Ages 18 & older: $45
While the pool is a bit dated, there is a plan to renovate it on the horizon.
We put together a Wisconsin State Parks Bucket List Free Printable for you – to keep track of all the state parks and nature areas you visit. Get it here: Crazy Camping Girl FREE Wisconsin State Parks Bucket ListDownload
Blue Mound State Park Hiking
Blue Mound State Park has a number of trails with varying levels of difficulty.
Flint Rock Nature Trail
One of the most popular trails, this self-guided 1.3-mile long trail is an easy hike and gives you a great chance to relish the geology of Blue Mound State Park.
Willow Springs Trail
This 2-mile trail is named so because it passes through a stand of willow trees and a hardwood forest. Take this hike to get a chance to gawk at a breathtakingly beautiful spring that flows throughout the year.
John Minix Trail
The Jon Minix Trail is one of the easiest trails, perfect for those looking to enjoy a low-impact outdoor activity. The trail is named after the previous owner of the park and is a simple walk around a hardwood forest.
Indian Marker Tree Trail
The Indian marker tree trail is named after the oak tree that was bent over some 100 years back, pointing towards a natural spring. It is half a mile long hike and is relatively easy.
Pleasant Valley Trail
This one's another extremely easy trail that goes through a peaceful maple forest and has a variety of plant life to explore.
Weeping Rock Hiking Trail
The weeping rock trail is actually a mile-long extension of the Pleasant Valley Trail. You'll get the chance to hike through some magnificent oak and maple trees and come face to face with a rock wall that has water from the springs seeping through it.
Blue Mound State Park Nature Center
The Blue Mound State Park nature center is the starting point for all of these trails and offers a variety of educational programs.
Nature Programs
If you're looking to spend some quiet time, observing nature at its best, the Blue Mound State Park has you covered. It hosts a variety of nature programs and guided hikes, and there's also a nature center where you can picnic and learn more about plant and animal life.
Plus, there's also an amphitheater that hosts excellent nature programs in the evenings. And of course, on Saturdays, you can catch the Ghost Stories Into the Night Concert Series.
You can also take advantage of the 2 Nature Observing Towers at Blue Mound. These towers are located in the center of a prairie. From these high vantage points, you can see many different species of birds and wildlife that live on this land.
Blue Mound State Park Bike Trails
For bicycle enthusiasts, the Blue Mound State Park offers 15.5 miles of off-road trails that are moderate to hard in terms of challenge. You'll need a state trail pass to get through, and you can cycle your way through the trails almost throughout the year unless there are certain unfavorable climatic conditions.
Blue Mound State Park Hunting
Hunting is an option for enthusiasts at the Blue Mound State Park. You'll need to acquire a license though. The park is home to cottontail rabbits, flying squirrels, coyotes, meadow mice, and even red and gray foxes, among many other animals. Deer are often spotted in the months of June, July, and August near the pool area.
In addition to the opportunities that are available during the state parks hunting/trapping time frame, hunting opportunities in state parks that were already established by rule and in place prior to the enactment of 2011 ACT 168, remain in place.
At Blue Mound State Park, this includes archery deer hunting, which is allowed in the park from Oct. 15 through the Sunday nearest Jan. 6.
Blue Mound State Park in Winter
At the Blue Mound State Park, you can also enjoy a number of recreational activities if you get there during the colder months of the year.
Snowshoeing at Blue Mound State Park
Snowshoeing is allowed anywhere in the park except on cross-country ski trails. A designated snowshoe trail with a 0.75-mile loop and a 3-mile loop has its trailhead on the east side of the pool parking lot.
Cross Country Skiing at Blue Mound State Park
You'll find 10 miles of well-groomed trails which you can use to try cross country skiing. The following hiking and biking trails are converted over in the winter: John Minix, Pleasure Valley bike trail, Ridgeview trail, Walnut Hollow trail, and the Willow Springs trail.
Sledding at Blue Mound State Park
There's an excellent hill where you can go sledding – just west of the cross-country ski trailhead in the pool parking lot.
Blue Mound State Park and Dogs
Let's start with the obvious: dogs shouldn't be left unattended and you should pick up the poop. Waste should be disposed of in dumpsters or trash receptacles.
All trails are dog-friendly when on a leash, except for in winter with the ski-prepped trails.
ID tags are a good idea if your dog isn't microchipped. If you do lose your pet you can contact the Dane County Humane Society at (608) 838-0413 or the Iowa County Humane Society at (608) 935-1381. Yes, this park covers two different counties.
Pets are not allowed in the following places:
Buildings
Picnic areas and picnic shelters
Playgrounds
Marked Nature Trails
No Pets are allowed on the ski trails when they are snow-covered.
Of course, if your dog is a service animal, those rules do not apply.
Get Your Wisconsin State Park Sticker Now
Day pass or annual pass, it gets you in any Wisconsin State Park. YES, there are discounts for Wisconsin residents.
Camping fees are always additional – but less than if you didn't have the sticker.
Get it here –> Wisconsin State Park Pass Info
Hotels Near Blue Mound State Park
We know it – not everyone wants to sleep IN the park, either on their boat or in a camper/RV/tent.
Places To Stay Nearby
Wisconsin River Retreat
Located just alongside a beautiful one and a half acres of the river, the Wisconsin River Retreat is the perfect place to visit if you're visiting Blue Mound with your family. The view is scenic and you can enjoy relaxing activities like having dinner under the stars and setting up a bonfire.
The nightly rates range between $465 – $620.
Cameo Rose Victorian Country Inn
An award-winning bed and breakfast located in Madison, the Cameo Rose Victorian Country Inn is another great choice for families and couples to enjoy a getaway close to nature. The inn is surrounded by gardens, waterfalls, moved trails, gazebos, flower beds, and ponds, making it the perfect place to enjoy some peace and quiet.
The pricing depends on your choice of room and can go anywhere between $169 – $269 a night.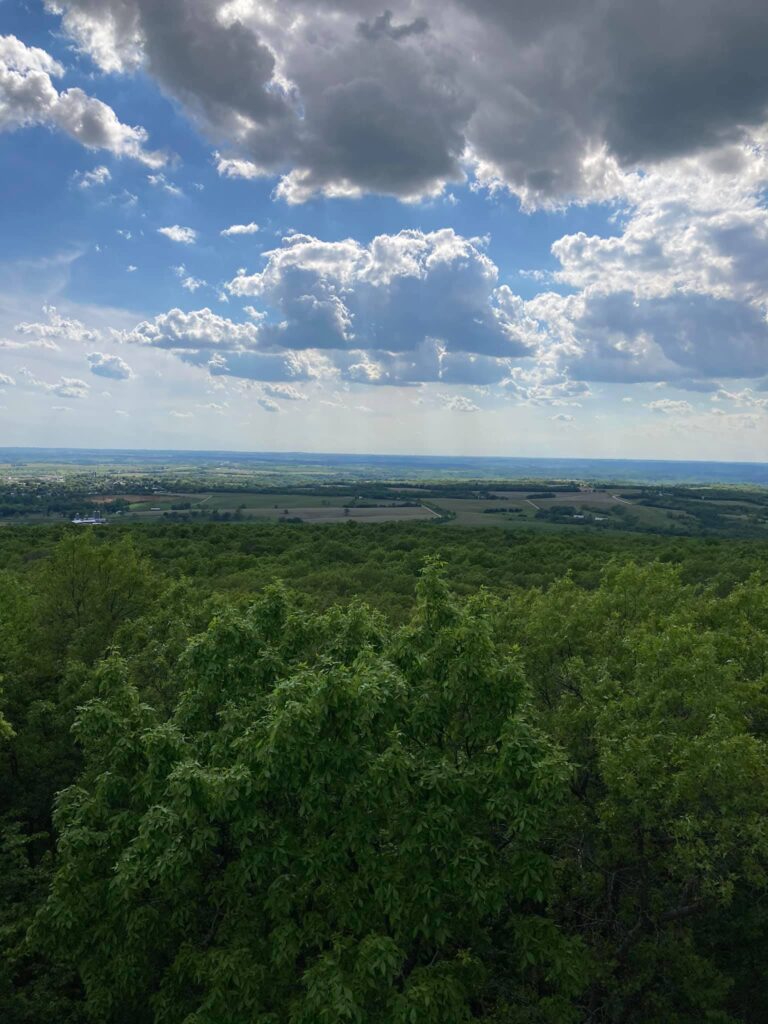 Directions to Blue Mound State Park
Get to the village of the Blue Mounds and head north, close to 25 miles west of Madison along the US Highway 18/151. Keep going north on the highway and then take a left to County Highway ID. Keep going west until you reach Mounds Road, which is at about half a mile distance.
Take a right and get to the Mounds town. You'll find the park at one mile north of the intersection of the Highway ID and Mounds Road.
Check out our OTHER State Park Guides
Like what you learned about this Wisconsin State Park? Make sure you check out our other Wisconsin State Park Guides Here.
Other articles you may find interesting:
The form you have selected does not exist.